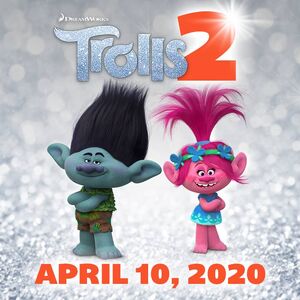 Trolls 2 is an American musical animated upcoming movie, which will be generated by computer in 4K resolution in 3D technique. Animation will be a sequel of the 2016 hit Trolls. The movie will be released on 10 April 2020.
Cast
In movie, there will appear main characters again - Poppy and Branch. They will be voiced by these same actors as in first movie.
Ad blocker interference detected!
Wikia is a free-to-use site that makes money from advertising. We have a modified experience for viewers using ad blockers

Wikia is not accessible if you've made further modifications. Remove the custom ad blocker rule(s) and the page will load as expected.